Connect & Learn Blog
Intel read our minds . . .
June 28, 2010 by Kailani Joy
. . . and has joined us as a Platinum Sponsor at West Coast Green 2010!
Join us Sept 30th - Oct 2nd, to be a part of not only the leading speakers, education, and exhibitors that West Coast Green offers - but the incredible addition that Intel brings to the event! Witness innovation at its ultimate best with Intel's latest technological advances. One example can be seen in their recent showcase of " 'mind reading' brain-scan technology"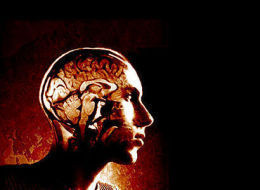 "Software that uses brain scans to determine what items people are thinking about was among the technological innovations showcased by Intel Corp., which drew back the curtain on a number of projects that are still under development. The software analyzes functional MRI scans to determine what parts of a person's brain is being activated as he or she thinks. In tests, it guessed with 90 percent accuracy which of two words a person was thinking about, said Intel Labs researcher Dean Pomerleau. Eventually, the technology could help the severely physically disabled to communicate. And Pomerleau sees it as an early step toward one day being able to control technology with our minds.
'The vision is being able to interface to information, to your devices and to other people without having an intermediary device,' he said"
Read the full article here.
This looks like one more step towards a future we can all get excited about!
---
Stay tuned for more impactful stories and features from around the globe and around the corner.
Learn. Share. Repeat.
<!—-Youtube Link—-> <!—-Youtube Link End—->
Comments:
Add Comments: